Compare Bear Sole Intent Compound Bow with other bows: See other Compound bows for sale
Bear Sole Intent bow for sale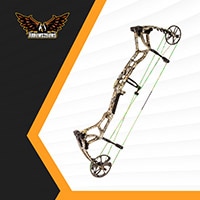 Brace Height: 6 "
Axle to Axle Length: 29 "
Draw Length: 22 " - 27 "
Draw Weight: 45 lbs - 60 lbs
IBO Speed: 295 fps
Weight: 3.65 lbs
Sole Intent reviews
Launched in 2018, the Sole Intent was designed to complement the other products in the Bear Legend Series with a compact, lightweight bow that doesn't sacrifice speed or shootability. For archers who are physically smaller, or who simply want a more compact bow, the Sole Intent is smooth, quiet and a great performer.
Overview
The Bear Sole Intent is a compound bow with a smaller ATA, lower peak draw weight, and shorter draw length range than most bows designed for serious archers. But it packs a lot of performance and features into a compact package.
It has a single cam, for easy adjustability and lower maintenance when compared with hybrid cam bows, and delivers an exceptionally smooth draw cycle. It has Bear's top of the line Max Pre-Load Quad Limbs, and new ShockWaves limb dampeners that reduce noise and vibration.
The BearTrap pocket system has a zero-tolerance boot to reduce torque. It has an extremely smooth draw cycle and a rock-solid wall, and it also has Bear's Nanogrip, a slim design with a narrow grip that improves accuracy. It is available in Badlands Approach camo finish.
Pros
Compact and lightweight
Designed for archers who are smaller in size
High speed and performance
Extremely smooth and quiet
Lower maintenance
Comfortable grip
Cons
As we often see in Bear bows, only one finish option
295fps is a bit slow, but performs as well or better than other bows at this draw weight and length
Conclusion
The Bear Sole Intent is a lightweight, compact bow with full-size power. While the 295fps may seem slow on paper, it's worth remembering that most bows are tested at a 30-inch draw length and 70 pounds, so the Sole Intent is faster than it seems. The single cam on this bow doesn't inhibit performance, rather it makes setup, adjustment, and maintenance faster and easier than on a hybrid. For hunters looking for a 60 pound bow with a 27 inch draw, the Sole Intent is a better choice with more power than a bigger bow adjusted downwards to those specs. It's a great choice for those who want to travel light.
Video Review
Specifications for the Bear bow: Sole Intent
| | |
| --- | --- |
| Brace Height | 6 " |
| Axle to Axle Length | 29 " |
| Draw Length | 22 " – 27 " |
| Draw Weight | 45 lbs – 60 lbs |
| IBO Speed | 295 fps |
| Weight | 3.65 lbs |
| Let-Off | 75% |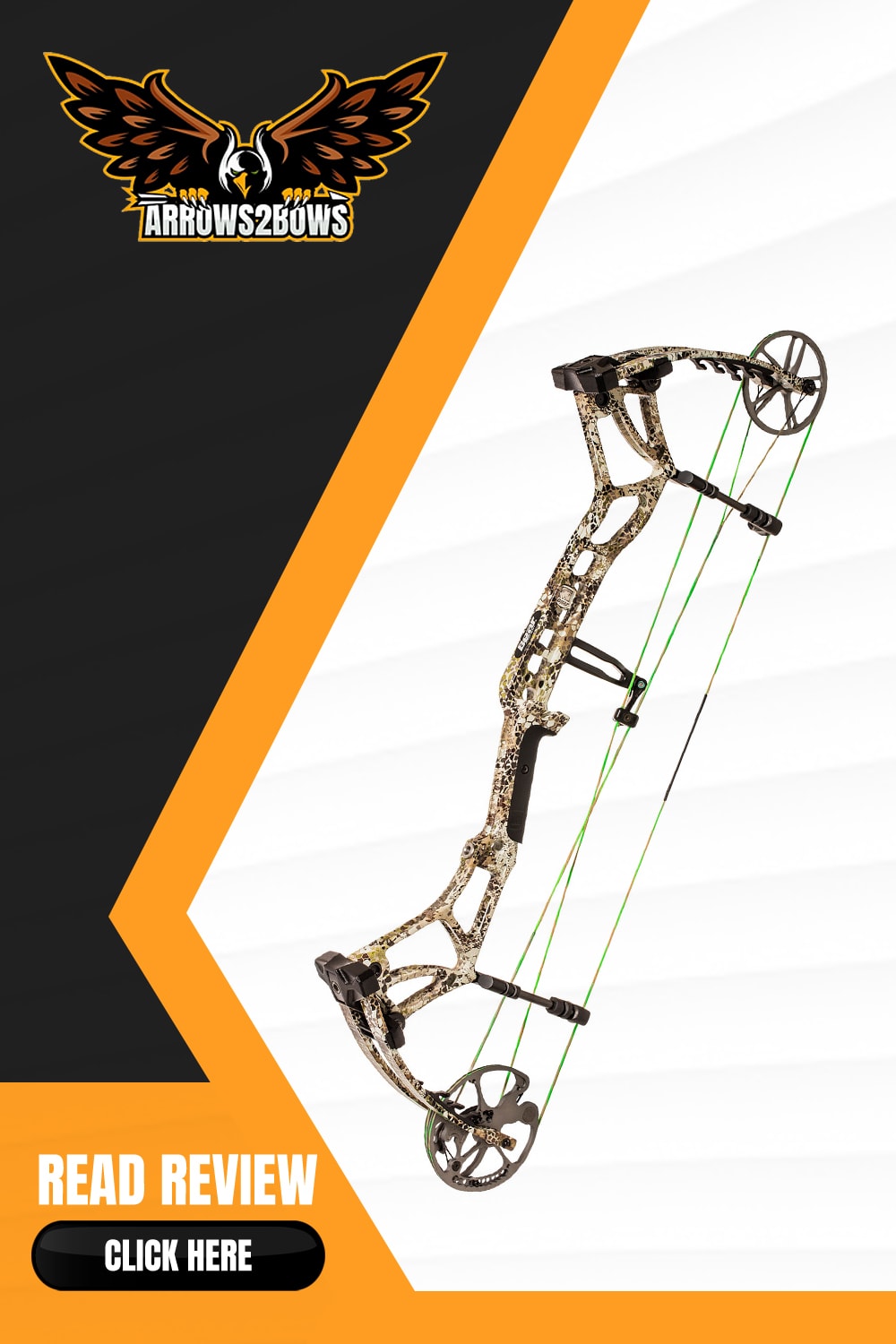 3 quick questions about Bear Sole Intent
🏹 Who owns Bear Sole Intent bows?
In 2003 Escalade Sports acquired the North American Archery Group
🏹 Do you need a license to own a Bear Sole Intent bow?
No
More about bows online
Bear bows for sale
The bow certainly resembles a Hoyt with its distinctive riser design. It also comes in a number of finishes with the most popular finishes being RealTree Xtra camo as well as shadow, sand and olive. Bear's whitetail hunter compound bow is quite a versatile bow that is chiefly liked and used by the hunters due to its attractive capabilities.
[collapse]
https://arrows2bows.com/wp-content/uploads/2019/12/1-300x138.png
0
0
superadmin
https://arrows2bows.com/wp-content/uploads/2019/12/1-300x138.png
superadmin
2019-12-03 12:09:59
2020-01-10 11:50:39
Bear Sole Intent Compound Bow